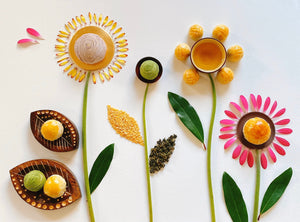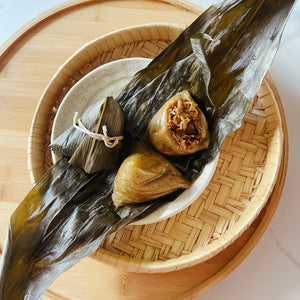 素食客家粿粽2個
#客家粿粽是我的最愛
#最想念的媽媽味
#把我的最愛跟大家分享
#「粽」香四海
#萬水千山「粽」是情 

小時候最喜歡吃的食物「客家粿粽」,記得媽媽曾經為我做客家粿粽,拜託國光號客運司機限時快遞,送到台北給我吃,這是我最懷念的媽媽味。

我們特別從台灣帶來蘿蔔絲乾、鼠麴草、香菇、蘿蔔乾、素肉,製作素食客家粿粽的餡料。
以獻給家人的心情,製作每一份點心,我堅持用最道地的好食材,做出好吃又健康的美味素食。

讓大家感受到康僑的用心,看到大家吃的幸福滿足的表情,就是我最大的快樂!
#素食客家粿粽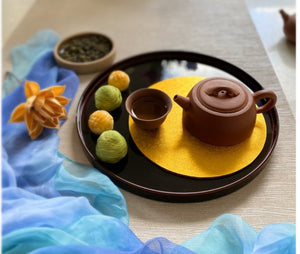 Tea Product Of Taiwan
It was planted and harvested on the high mountains of Taiwan. When you taste it, try to feel the kind of peace of mind….enjoy the nature, enjoy the quietness deep inside your inner heart.
Buy Now
Our Products
My hand-made Taiwanese pineapple cakes are made using traditional method to bake …. it's a traditional taste of sour and sweet. Every process to prepare for baking must be zero mistake. Every ingredient used is a perfect mix and match. Every mouthful of cake my customers taste will bring them sweetness, happiness and love.
Buy now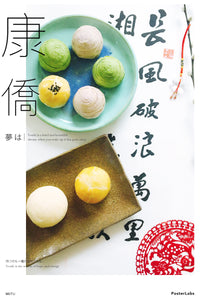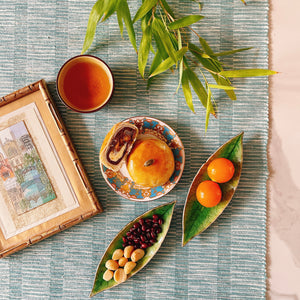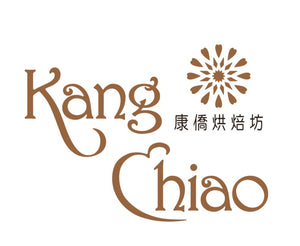 The Story Of Kang Chiao Bakery
The motivation made me start baking Taiwanese cakes is…… "LOVE"……. my children's eager and expectation to taste mom's hand-made Taiwan desserts. Their support gave me strength, confidence to make a start….setting up my bakery business…. using their first names「康」「僑」as the company's name.
Kang Qiao Bakery Workshop Video
---
Mini Pineapple Cake Recipe
---
This is a video about a Kang Qiao Bakery, bakery that makes hand-made Taiwanese pastries in the UK,
I want to share with you the history of hard work in the past few years,
I felt a lot when I made this film. Since I started my business in 2012,
Although the process was not easy introducing Taiwanese pastries to the UK, over time I became more and more passionate about spreading the Taiwanese culture and was once invited to teach sun cake at Cambridge University. span> p>
Combining the Western innovative designs using sugar technology in combination with Pineapple Cake fuses the two cultures,
bringing a young, new direction for the future of Chinese cake. p>
Let us enjoy English afternoon tea combined with a flavour taste of Chinese pastries! p>
Promotion And Ordering
The product I make is the combination of art and enthusiasm I dedicated to baking. It is my great honor to introduce Taiwanese cakes to western friends… for events and parties; for gift giving; for charity sales…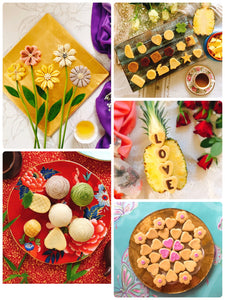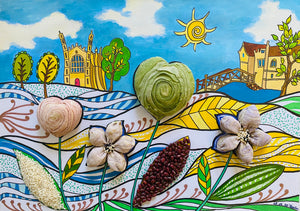 The Goal and Commitment of Kang Chiao Bakery
Help kids with birth defects, so they can see, they can recover from hare lip; share food with people in hunger, so they get warm and stay away from starvation; help kids in poverty, so they can receive education.... I must do my utmost efforts to do…. your support to my business will definitely pour in endless energy to me, keep me going… help transform their lives.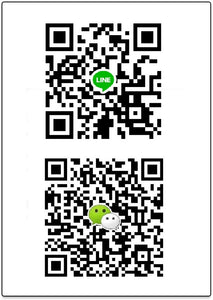 Ordering Instructions
Please place an order on the website and join
Line ID: 01223355697
WeChat ID: b01223355607
WhatsApp: 07762603716
We will notify you when it will be sent out